Carolyn Parker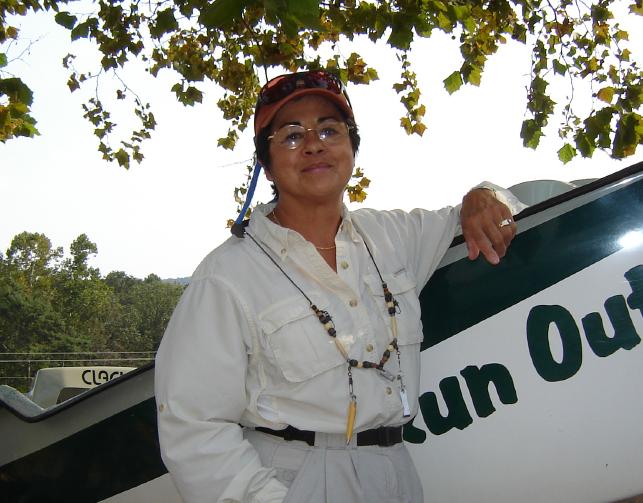 Carolyn with her drift boat
Carolyn fell in love with fly fishing right here on Taneycomo in the mid 60's. In her previous life, she was in management and used fly fishing as a sanity check every weekend. Up on retiring and spending some time fishing other rivers out West, she and Stan decided to do something they dreamed of…opening their own fly shop. The rest is history. She attended Joan Wulff's "Fly Casting Instructors Course in May of 2000 and really enjoys teaching. She is usually the last one off the river when she goes fishing as she has to make "just one more cast".
Our question to each of our guides: "What do you enjoy most about guiding?"
"Everything! New people, new challenges, and watching people get as excited about fly fishing as I am."