So far this week, they have run two generators and maintained a fairly fishable level for waders during the day. However, as I sat down at my computer this morning at 8:15, I heard two more horns which means they have now gone to four generators. Probably not a problem as I doubt there would have been too many people wanting to get out there with the temperatures projected today for the low teens with 30 mph wind gusts! They are projecting a warmup by Monday with the temperatures in the 30s!
People were venturing out this week and having some good fishing. Had a couple guys from Indiana, Don and Jake spend two nights in one of the cabins. They were out every morning by 9:30 and stayed out until almost dark. It was obvious they knew how to layer and stay warm. Don showed me a picture he had taken of a Rainbow swimming around with a sculpin sticking part way out of its mouth. Guess what that Rainbow was eating! They had a good time, caught lots of fish and are looking to coming back later this year….when it is warmer.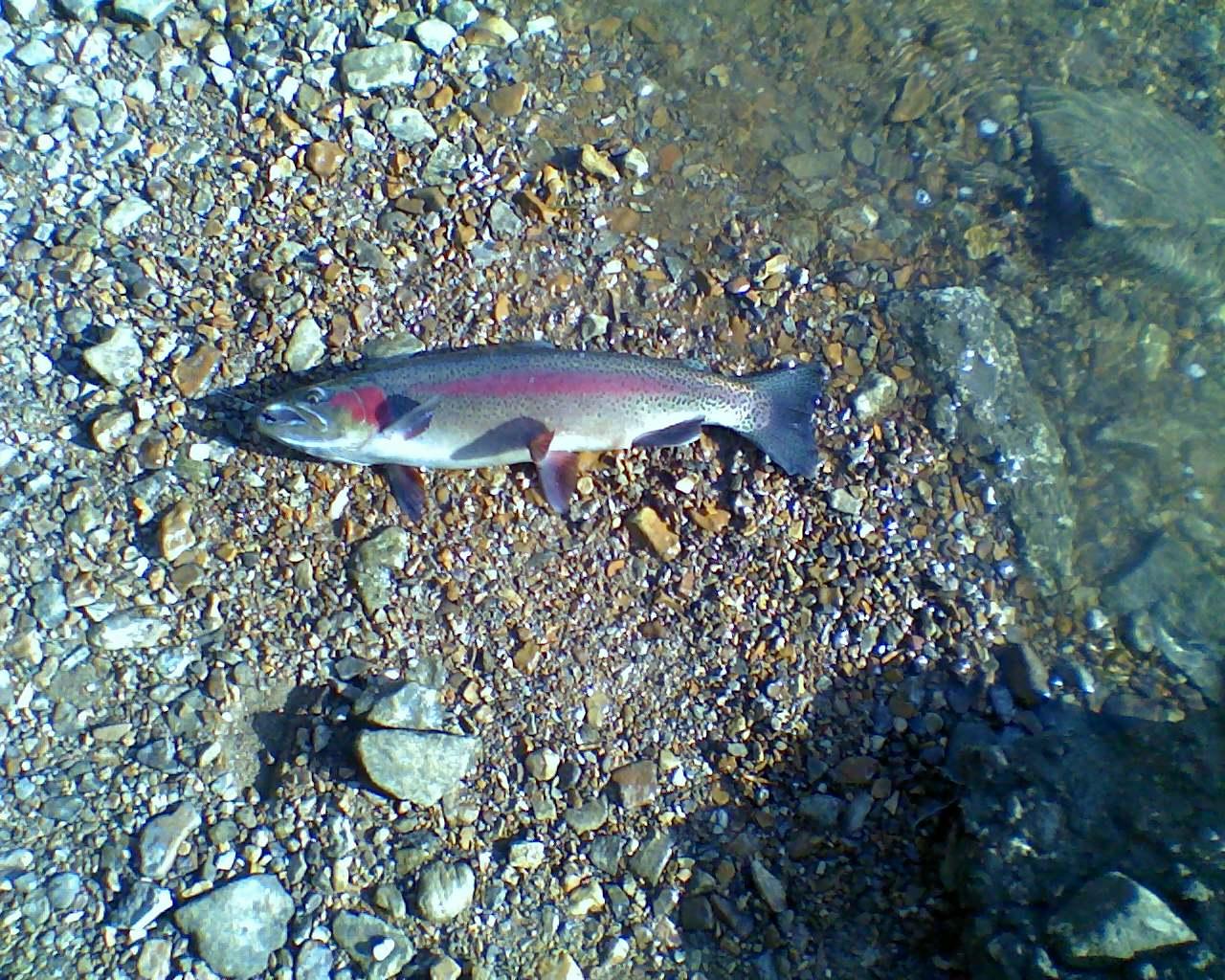 Darrell's Rainbow
Darrell sent me this photo of a beautiful Rainbow he caught Monday. He was fishing the bank down below outlet two with a tan scud.
CADDIS SAYS "BABY IT'S COLD OUTSIDE, BE SURE TO COVER YOUR HEAD WHEN YOU GO OUT!"