Generation has continued 24/7 sinceTuesday afternoon. So far, it has been fairly in the mornings, then ramping up to 3 or 4 generators in the afternoon. Table Rock has only come up 2/10ths of a foot after all the rain we earlier this week. It has been pretty hot out on the water, but we are expecting some rain this afternoon ot tonight which they say will cool us down a little…..Hope so!
Lots of fishing and even some catching going on the past couple of days. Stan was on the water Tuesday with Darren, from Kansas. We have known Darren from way back in our firefighting/EMT days. they had a good day on the hot pink midge dropped under the big ruby midge. Jim was out with Jack who drove here from Indiana. Their bugs for the trip were a gray scud, the big ruby with a pink San Juan worm dropper.
Wednesday, Jack drug Jim out again, kicking and screaming. More fish on pretty much the same bugs as Tuesday. They had a fun day and even stretched the 1/2 day into a full one.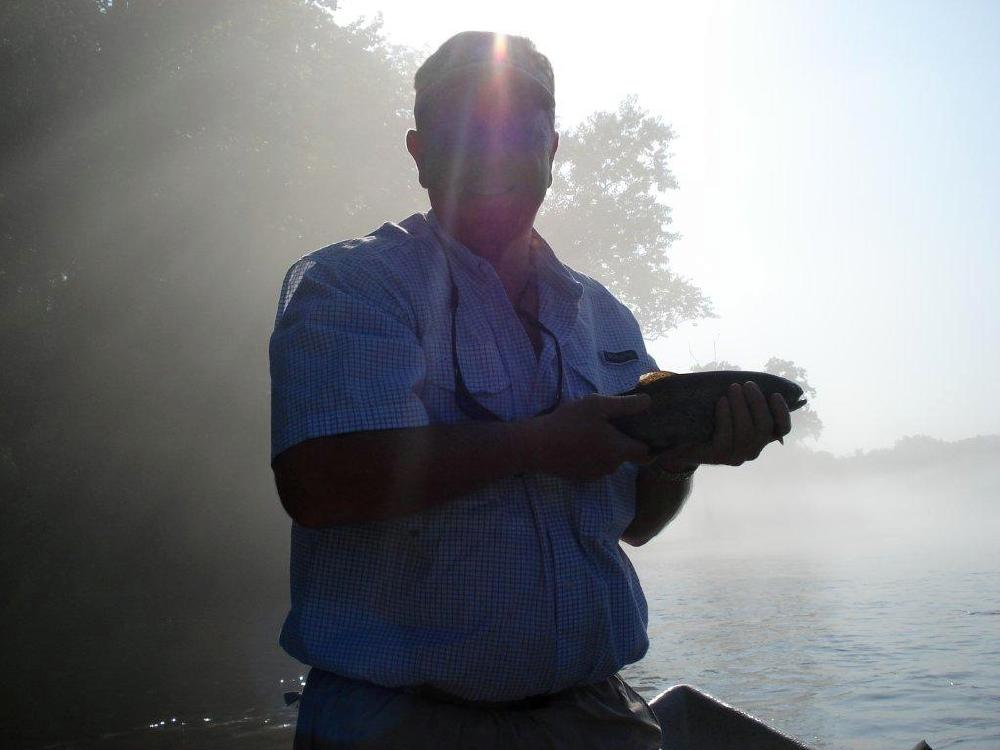 Jack (the one w/Darrell)
Meanwhile, Darrell had Jack from Texas out for 1/2 a day to teach him the fine art of fly fishing. Not only did he learn a lot, but boated several fish on the hot pink midge under the big ruby. Stan was having Matt, from Michigan throw the same bugs with good results.