Table Rock Lake now at 916.2. They increased the generation quite a bit this morning and are releasing water from Beaver. Only time now will tell what is going to happen with the generation. Last I heard, we still have chances of rain Sunday. Hope for very, very light showers!
Stan out yesterday with Phil and his daughter, Dana. They are from Kansas. Phil had been out with us earlier this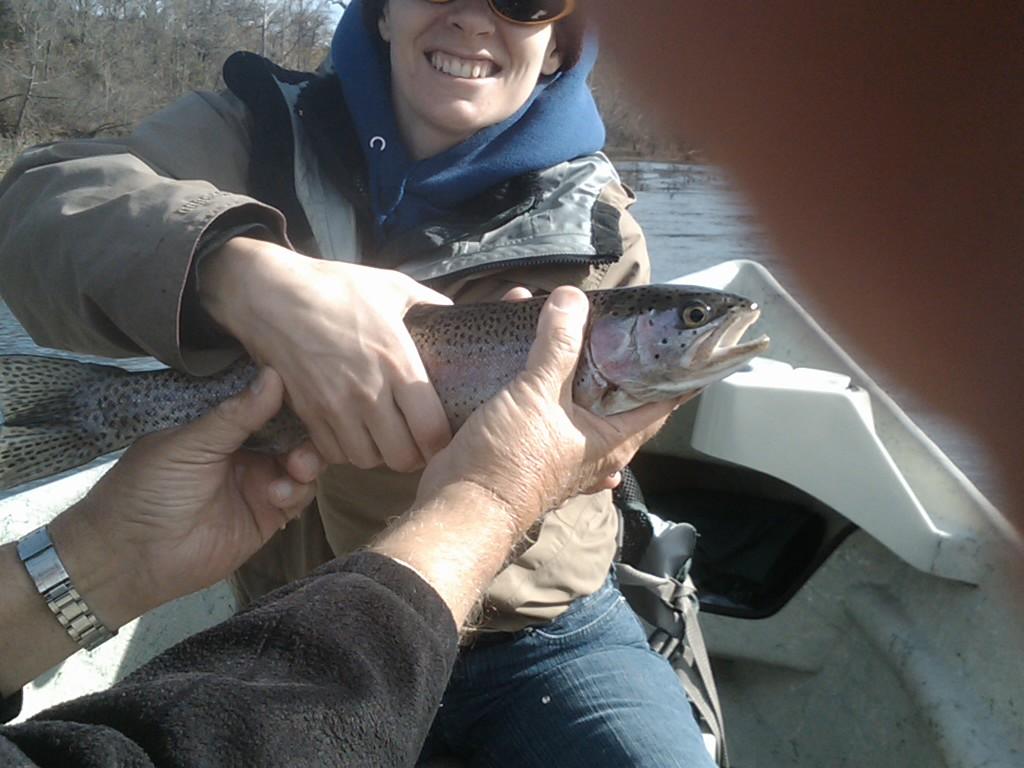 Dana's first on fly rod – 11/12/09
year and had a good time. His daughter said he likes to go various places and fish and that she loves to travel. She thought that traveling places to fly fish together would be great! I agree, what a way to spend quality time with your Father. Anyway, this was Dana's first time with a fly rod and she did quite well. Their best patterns were the ruby midge and pink San Juan worm.
Be sure to check under Fly Fishing Schools/Fly Tying Classes. We have our Winter/Spring schedule of fly tying classes and fly fishing clinics listed.