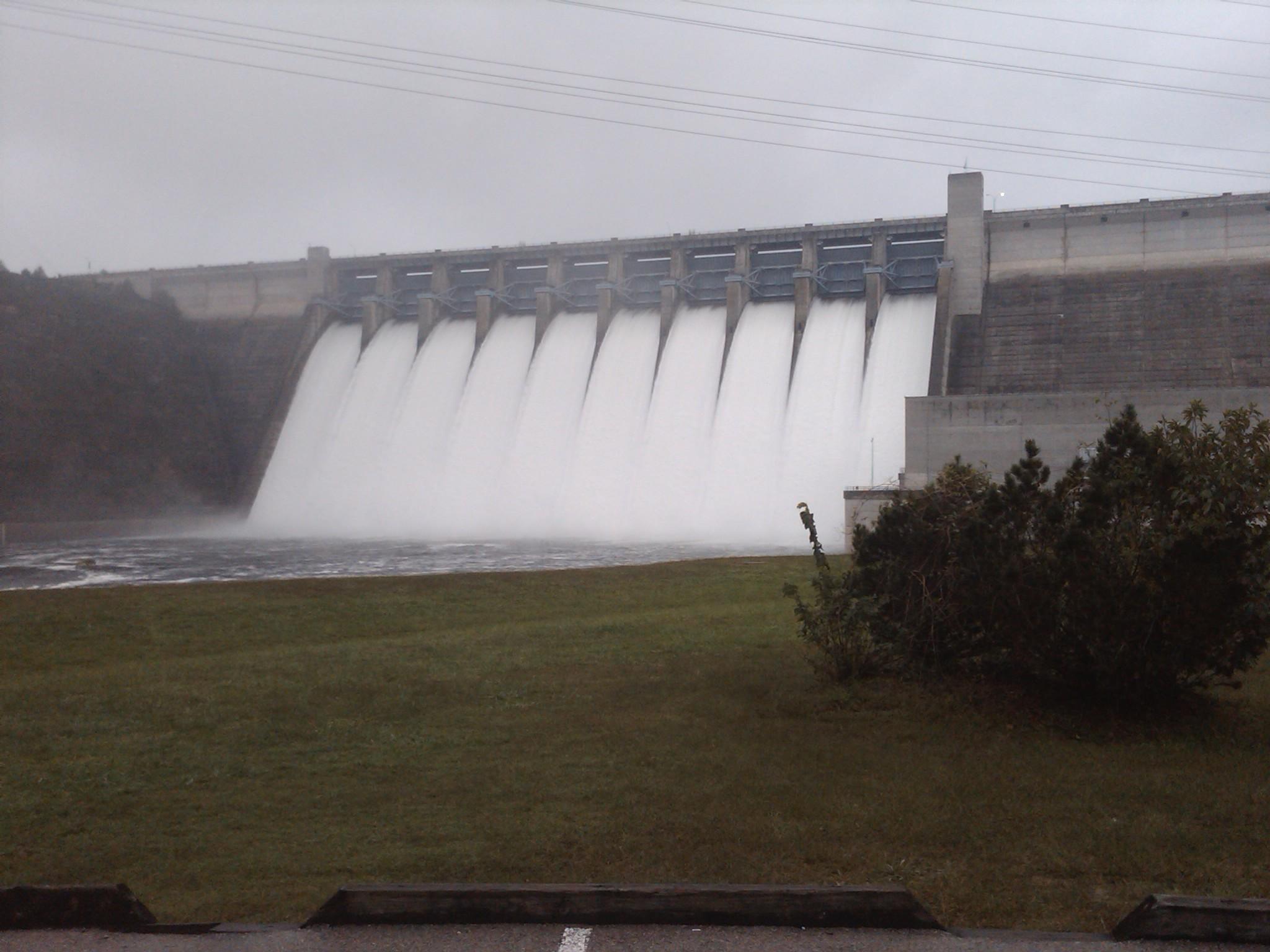 Flood Gates – 10/12/09
Flood gates have been running non-stop since Friday morning. That's the bad news. The good news is that fishing is still pretty darn good. The forecast is still for Table Rock to crest tomorrow at 927.1. However, with the flood gates opened all this time, they have maintained the level at around 922.8 for at least the past 36 hours. Had light showers this morning (thank heavens they were light) with projections for light showers most of the week (40%) with Thursday being the larger chance. Have not yet heard when they plan to shut down the flood gates.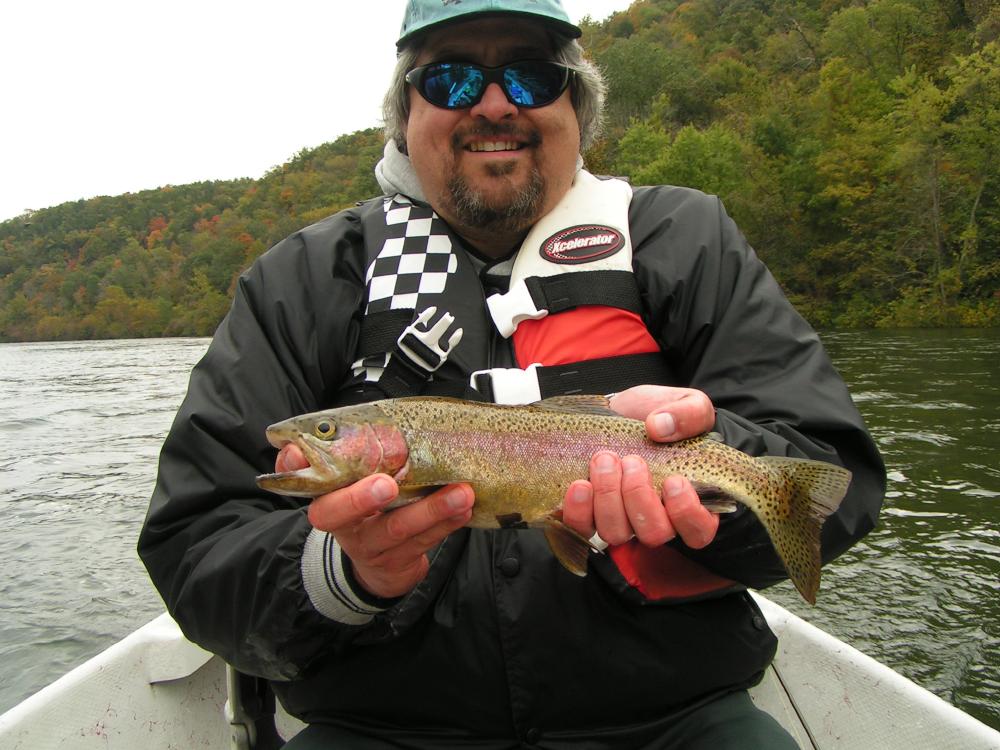 Troy – 10/11/09
Dana on the water Sunday for a half day with Troy from Warrensburg. We had had Troy and his sons out earlier this year. Troy was ready to come back and try it again. They had a good, fun day on Dana's pink and fl. orange San Juan worms, and in exploring new places to catch fish.