A bit of rain today. Started early this morning as is still drizzling a little. Expect sunshine for tomorrow but a possibility of rain again Thurdsay afternoon and Friday. Have not stopped generation since midnight Friday. Kept it off for five hours Saturday morning. Darrell, one of our guides, said they actually had one gate flowing this morning for a while. Could be good for fishing as that is where all the oxygenated water is right now….on top. Two generators going today and that is pretty much what they have been running since Saturday afternoon.
Jim out for a tough half day float Sunday with Dwan from Kansas. They caught a few fish on the red midge and gray scud, but worked for every one of them.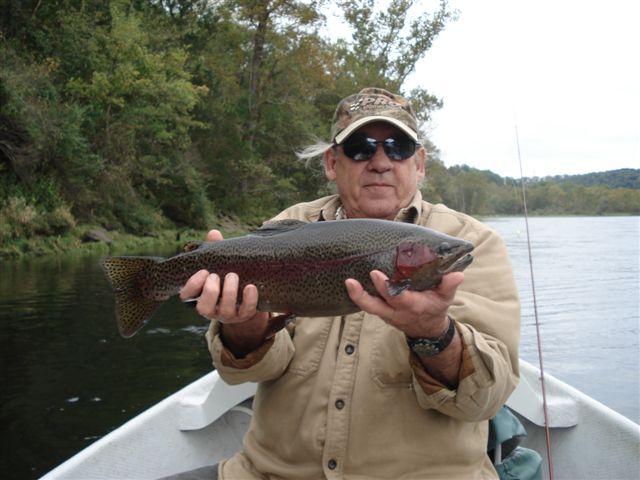 Roger – 10/5/09
Yesterday Darrell took his brother-in-law, Roger out to see if they could catch some fish. Want to keep your brother-in-law happy, hook him up with a nice 19-1/2" Rainbow.