Started to get a little precipitation Monday afternoon, and by the time it was all over, some places in the Branson area had received quite a bit of ice, sleet and snow. Unfortunately, several docks along the river have been damaged to some degree by the heavy weight of the ice. We are glad to say it is all over and today is sunny so we will get some melting. Hats off to our State and County crews who have done a very good job of getting and keeping the main roads clear and salted. We were able to get to the shop every day to check on Caddis.
Even with the cold, freezing weather, at least one person was at the water yesterday.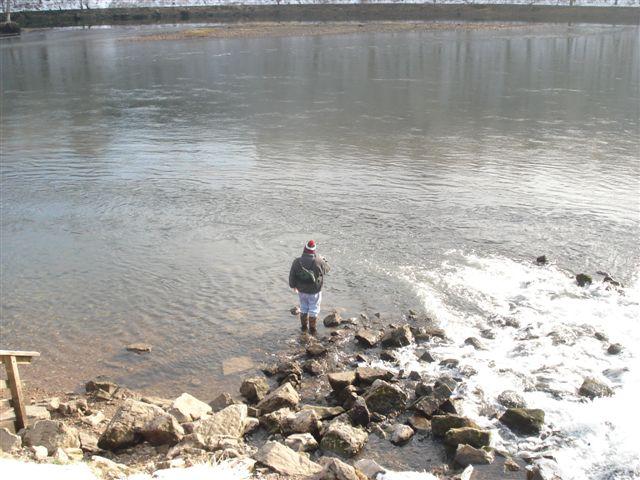 This should be an interesting trip to off load a boat!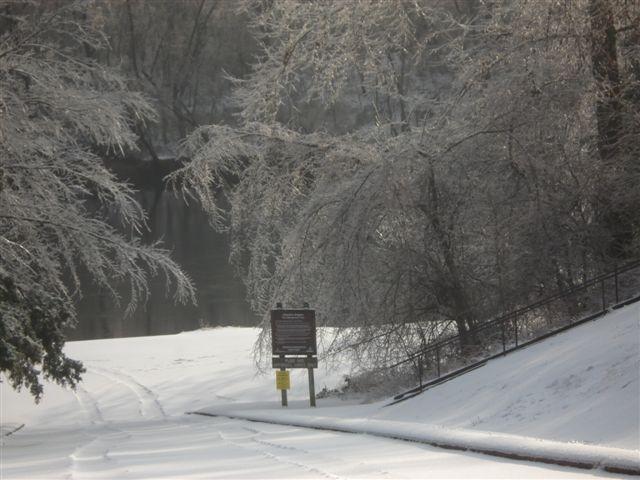 Just a pretty picture!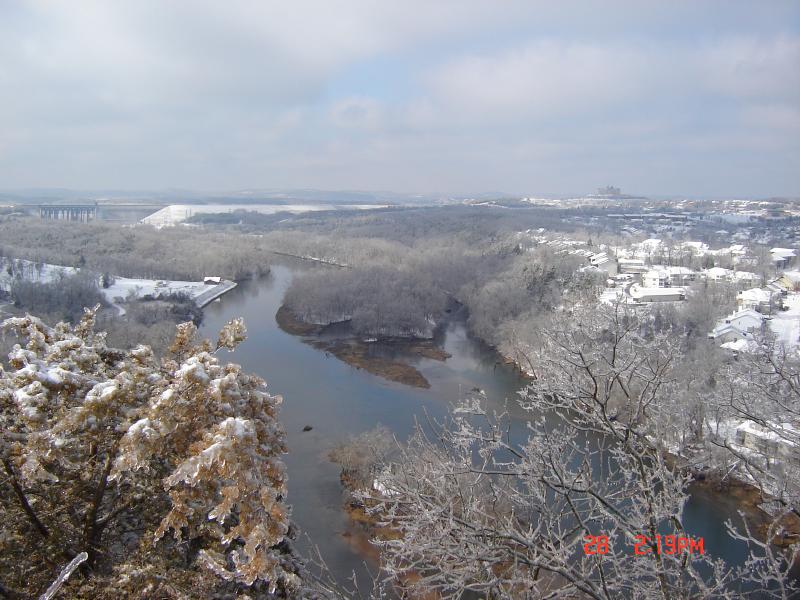 YES, we are open and will be holding the fly tying clinic this Saturday. Weather is sunny for today, tomorrow and Saturday. Saturday is projected to be near or in the 50s. This will only be a memory if a few days!